Throroughbred service from Stable Ales! A winner all the way, excellent selection of UK and International ales for home delivery. If in Melbourne, Derbyshire pop in and enjoy the ales on pump in a cosy bar with excellent Italian finger foods
Mark West
Fantastic service! Order was dispatched within an hour of ordering and was received the next day!
Adam Clarke
Without a doubt my favourite place to buy beer. There really is something for everybody (be sure to ask the incredibly knowledgeable owner), and as a fan of darker beers I really do appreciate the amount of choice on offer compared to many other places that I have tried, from Porters and Stouts all the way through to Trappists and beyond.
John Robinson
Popped into the Stable Ales bottle shop whilst on holiday in Derbyshire. They have such an impressive selection available and the staff are super helpful and knowledgable. Now I order online and get beer delivered to my door!
Joel Baynes
A great choice of beer & cider. Loved the selection in my mixed case and found some new favourites. Will be ordering again soon!
Brian Manchester AT STABLE ALES WE STRIVE TO STOCK THE FINEST QUALITY BEERS THAT MAN HAS CREATED. FOR US QUALITY MEANS EVERYTHING. WE SIMPLY WANT TO STOCK THE BEST BEER IN THE WORLD.
Aswell as operating online we have a beer shop connected to our taproom in the courtyard of the Melbourne Hall estate.
Dating back to 1703 the stable was originally the brew house for the main hall, converting to house the family's horses in 1905.
We breathed in the history of the building when we moved in and much of the original character still remains.
More info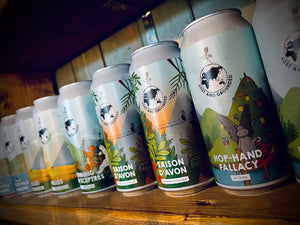 Real ale and Craft beer share the same vision – to distinguish higher quality, craft or artisan beer products, the focus is on taste not just profit.
Order Now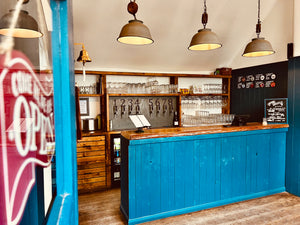 Our taproom is open seven days a week until 9pm - serving food Wednesday to Sunday until 8pm.
Our website operates 365 days a year and we deliver nationally offering next day delivery
More info
Our Location
Stable Ales
Unit D Melbourne Hall Visitor Centre Melbourne Derbyshire DE73 8EN
Tuesday - Sunday 12:00 to 21:00
Email: sales@stableales.co.uk
Tel: 01332 987374